Commercial Solar&Battery

Solar Panels

Solar System Installation
We specialise in solar power installations for all businesses, both big and small.
Our commercial installations not only help lower your operating costs, your property value will see an increase too.
We Offer Commercial Solar & Battery For Your Business
Many businesses are faced with higher electricity costs today. Electricity cost's continue to be volatile and demand on the energy network is increasing at a fast pace because of electrification of transportation and heating. Commercial solar and battery storage can provide efficient and adequate electricity power to reduce your energy costs from the pressure of electricity bill in demand charges.
Thinking of switching to solar power for your business? Well you have come to the right place! When it comes to solar installations, Sunterra Solar is second to none!
One of Australia's most prominent solar energy companies, Sunterra Solar is a highly-trusted brand, with staff and offices stationed in Adelaide, Perth, Brisbane, Sydney and Victoria. We specialise in solar power installations for all businesses, both big and small. Our commercial installations not only help lower your operating costs, your property value will see an increase too.
Stop thinking now, and just switch it!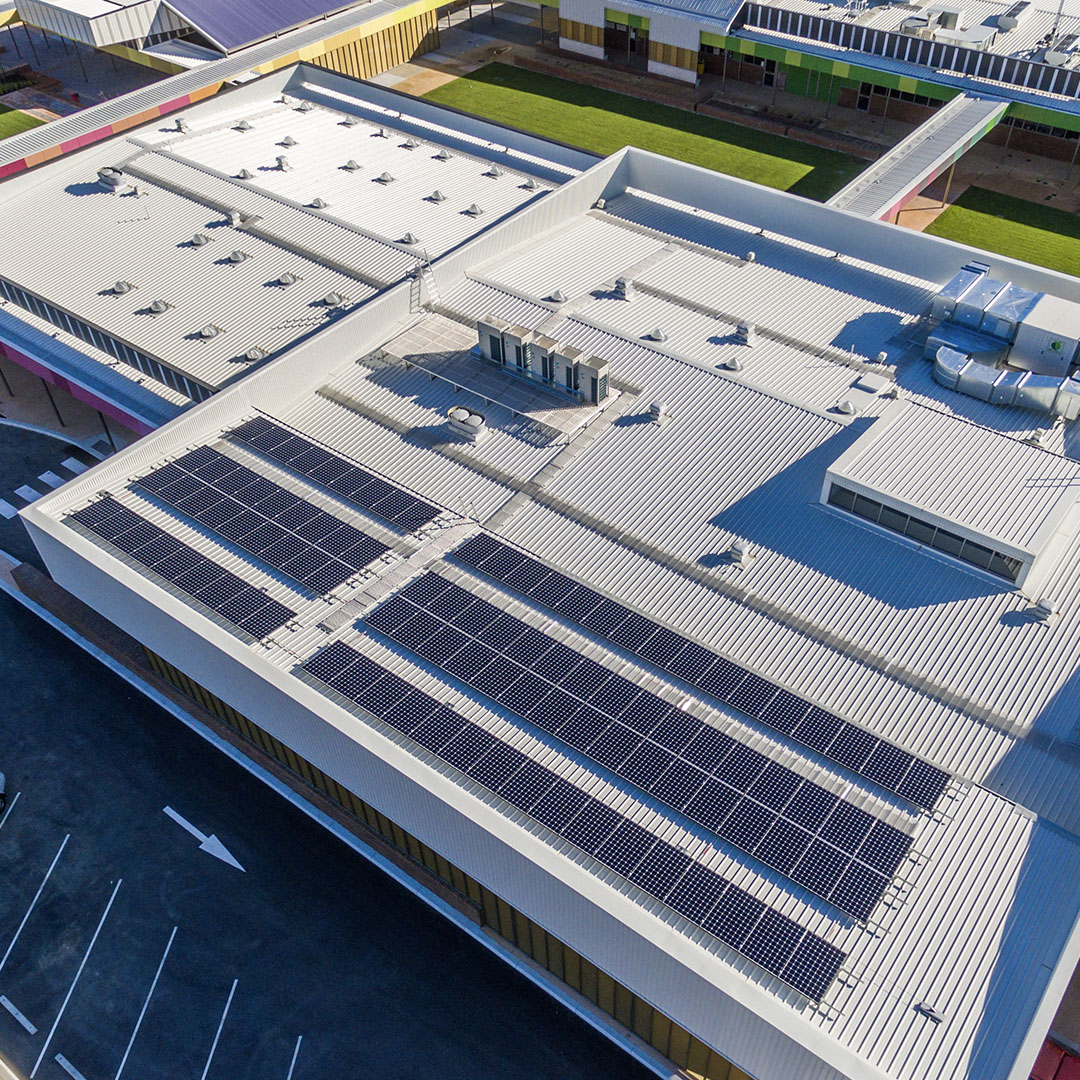 We look after all your solar & battery needs,

Call Us On 1800 312 979
A solar electricity system on your roof will help you cut your electricity bills, insulate you from rising electricity prices and at the same time make a big difference to the environment.
Solar system with Small-scale Renewable Energy Scheme
Save up to $4000 off the average solar system with the Government's Small-scale Renewable Energy Scheme
• Get paid for the electricity
you produce
• Recover your system cost
in as little as 3 years
• Add value to your home
investment property
• Insulate yourself from
rising energy costs
The Environmental Benefits
• Save tonnes of carbon dioxide from entering Australia's atmosphere
• Help Australia meet international environmental agreements
• Reduced the need for new coal powered power stations
• Lower Australia's greenhouse gas emissions
Once you decide to go solar with Sunterra we undertake 4 simple steps to ensure you get the right
solar system installed and operating correctly.
1. We consult with you to choose the right solar system for your needs.
2. We apply for electricity utility approval to connect your solar system.
3. We arrive on time to complete your installation and finish all work on the day.
4. We help you fill out all the required documentation.
OUR SOLAR INSTALLATION PROCESS
At Sunterra, we guarantee that our commercial solar and battery installation process will be smooth sailing. From construction permits to processing rebate paperwork, we will handle all of it. Our team members are more than happy to share their expertise with you throughout the whole process.
These are the simple steps followed within our process: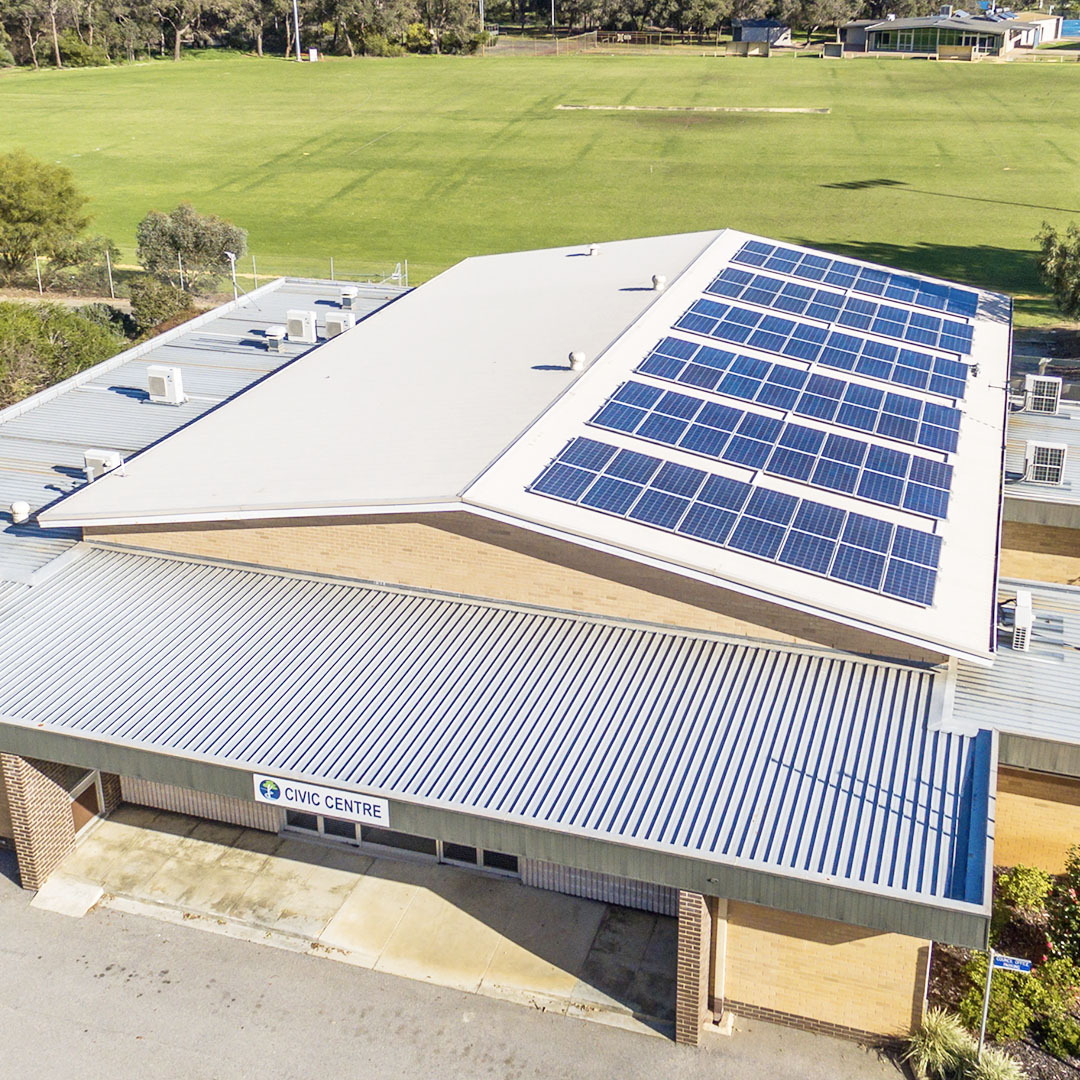 After you contacted us via phone, email, or our online form, our friendly staff will arrange for a site visit. We will evaluate your available roof space and help analyse your energy usage and costs.
Our staff will prepare a proposal, which outlines the system equipment, contract cost, state rebate amount, and federal tax credit.
After you have reviewed the proposal, we will draft a contract. Once you sign the contract and rebate reservation forms, we will process the rebate paperwork and begin the project.
Our in-house designer will make an appointment with you to survey your roof. You can review the design before its submission for a permit.
We will take care of all material procurement, permits, engineering and installation.
After the project's completion, we will prepare the utility application and fully maximize all government, and city, financial incentives and credits. The project manager will give you a detail walkthrough of the system, explain the equipment to you, and providing warrantee and product guides.
Congratulations! Your new system is now helping you save money, and the environment!
4 REASONS TO HAVE SOLAR PANELS FOR BUSINESS
You might be amongst those who believe that setting the solar panels for home is your first step towards environment and energy conservation. There is a steep increase in the number of people who choose to install the solar panels at their home. However, there are still people who do not understand the trend of installing the panels. They fail to realize that it is not just an architectural trend but a great solution for the issue of global warming.
4 reasons precisely why every household should have the solar panels for home
• Best Price • Low Maintenance • Long Lifespan • Compact Size
SUNTERRA EXCLUSIVE ADVANTAGES
• 12 years in solar business.
•  top solar & battery retailer in the industry.
• High quality CEC approved products
• World's leading products
• Over 20,000 residential and commercial systems Installed
• In-house installation teams
• Exclusive solar match system matches your system to you
• Professional and friendly staff
• In-house installation teams
We'd love to hear from you
Get a touch for your solar & battery needs and contact Sunterra.