ARK LV Battery Introduction
Growatt ARK LV Battery is an excellent safety of cobalt free LiFePO4 battery, offer flexible capacity options for your home battery storage.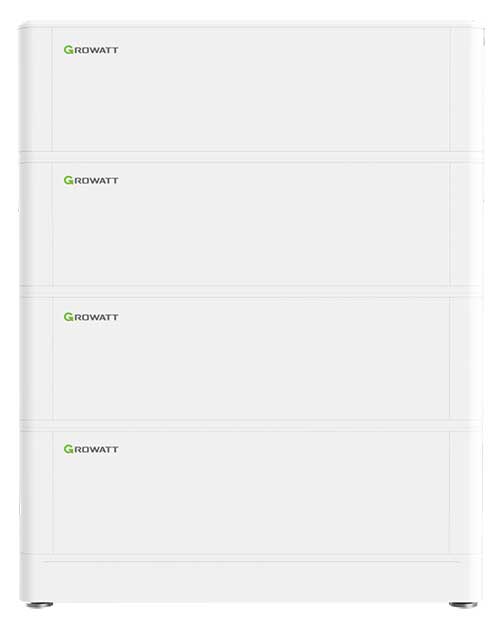 Easy installation with modular and stackable design.
You can choose 1 to 10 modules according to your home battery storage conditions. Minimum capacity of this battery system is 2.56kWh(1 level), and maximum capacity can reach 25.6kWh (10 levels). They are very easy to install because you just stack single battery module one by one from base during installation.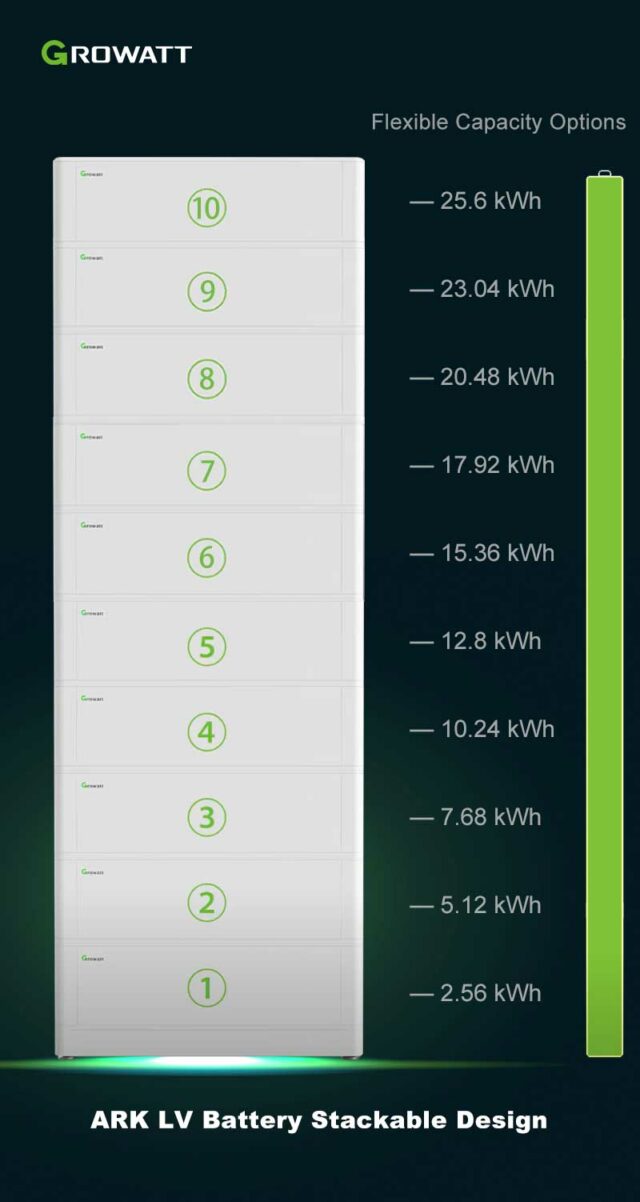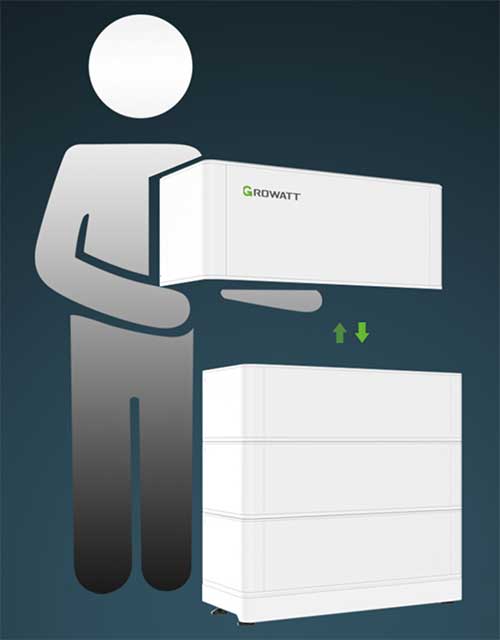 Safe and Dependable Battery System
· LFP chemistry without Colbat technology · Keep inverters and BMS under multiple levels protections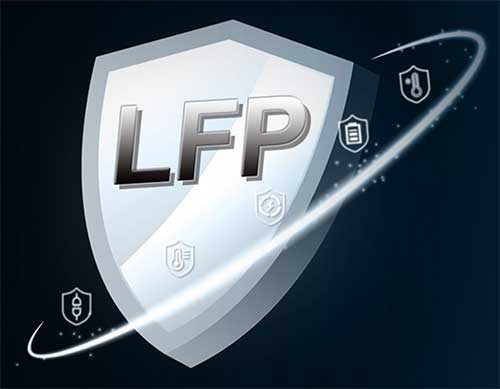 ARK batteries use cobalt-free lithium iron phosphate (LFP) technology for added safety, and benefit from a modular design that not only enables easy installation, but offers customers the flexibility to store large amounts of capacity.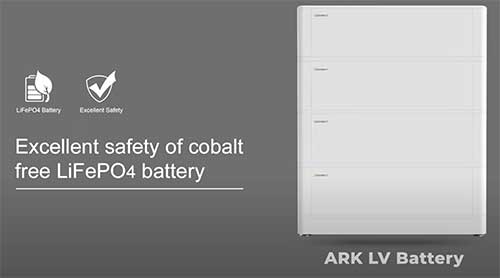 During the testing program, ARK batteries achieved best-in-class performance in a number of safety and reliability tests, including charge/discharge cycle performance, initial charge/discharge energy measurements, high battery charge/discharge ratings, and high/low temperature charge/discharge performance.
Growatt is one of the few manufacturers in the industry to develop its own energy storage batteries and hybrid inverters, providing the entire solar energy storage solution. The company's R&D team has also developed its own battery management system (BMS) and hybrid inverters to provide multiple layers of protection for energy storage systems.
Compatible with diverse storage inverters
Growatt SPH 5000, SPF 5000 ES and SPA 3000 are compatible inverters


There are six models in SPH series that are compatible with this battery, multiple battery packs with base installation.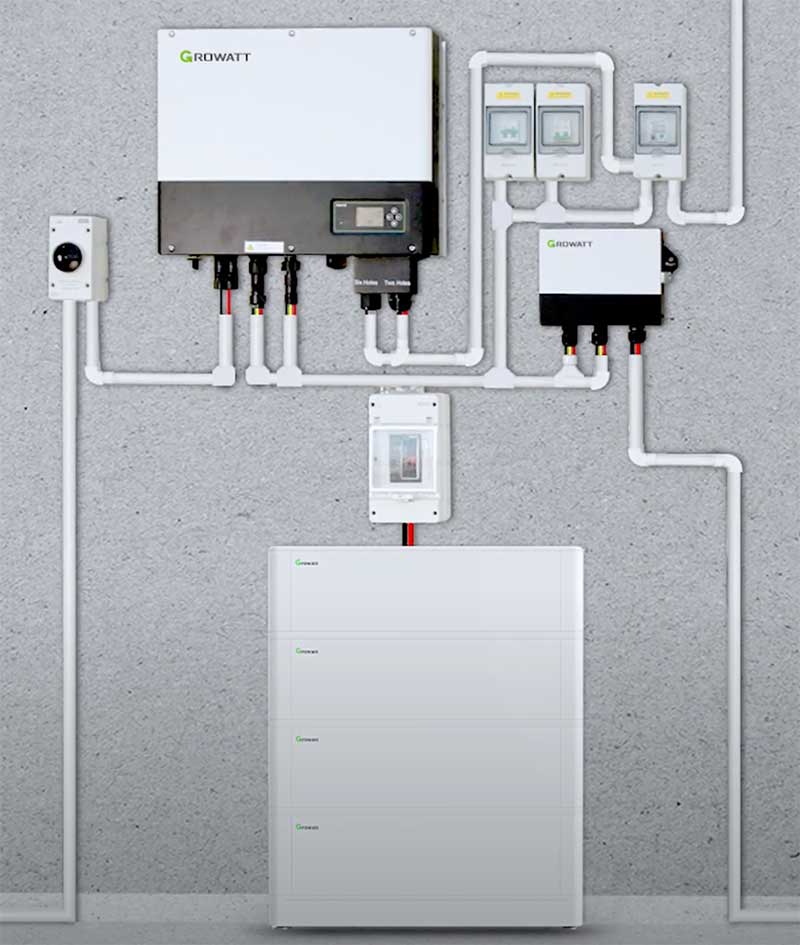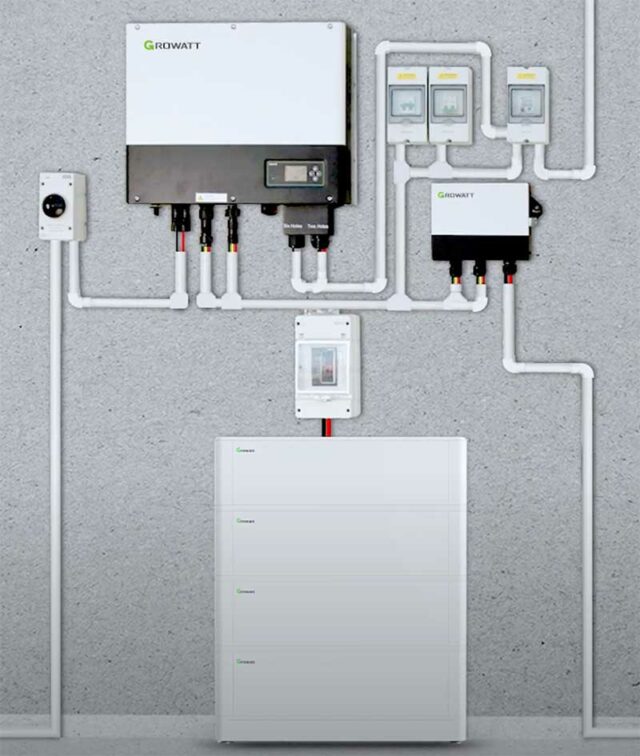 Remote firmware upgrade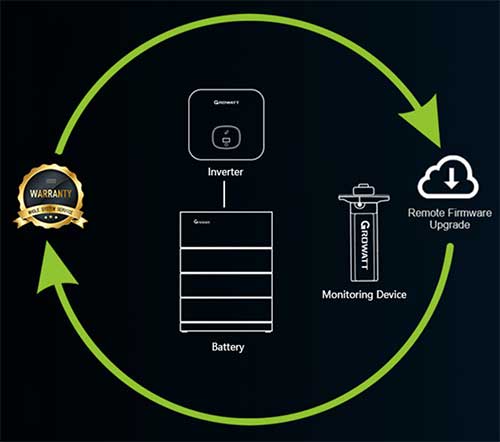 Growatt was a 'All Quality Matters' award-winner in 2021 Year TÜV Rheinland's solar congress with the excellent performance of the ARK battery in the PVE Test Program by this institution. Bess for home use.