MOD TL3-XH Series Inverters
MOD KTL3-XH series is the latest three phase inverters for home solar system launched by Growatt, which is mainly released for the European and Australian markets.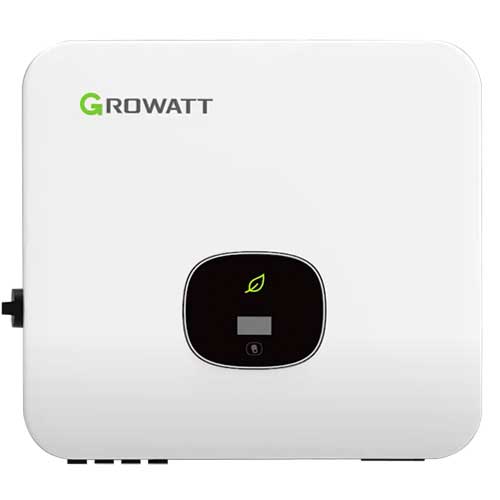 It is a battery-ready inverter that can be used for grid-tied solar systems and is also compatible with ARK XH Battery Systems for flexibility. Users can choose not to install batteries for the time being, reducing the initial investment cost.
MOD TL3-XH Series Version
There are 8 versions of this series: · MOD 3000TL3-XH · MOD 4000TL3-XH · MOD 5000TL3-XH · MOD 6000TL3-XH · MOD 7000TL3-XH · MOD 8000TL3-XH · MOD 9000TL3-XH · MOD 10KTL3-XH The power range is from 3kW to 10kW, with efficiency between 98.3% and 98.6%.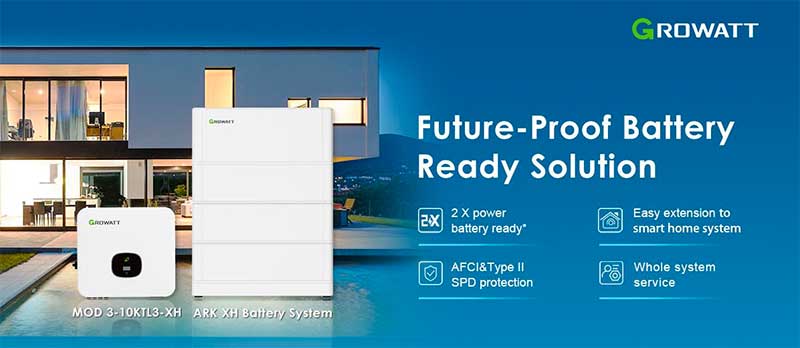 · 2 X Power battery ready
· Easy extension to smart home system
· AFCI&Type II SPD Protection
· Whole System Service
· IP66 Electronics Protection
· Can be used at operating altitudes of up to 4000 meters
· working temperature: -25~60°C
· 2 Maximum Power Point Tracking(MPPT), MPPT voltage: 140~1,000V