Description
Growatt SPF 5000 ES APPLICATION
Growatt SPF 5000 ES is 230VAC output voltage off-grid inverter for backup power and self-consumption application, maximum PV input voltage up to 450VDC. It also can work without battery to saving system investment cost.
This inverter is suitable for Off Grid Solar System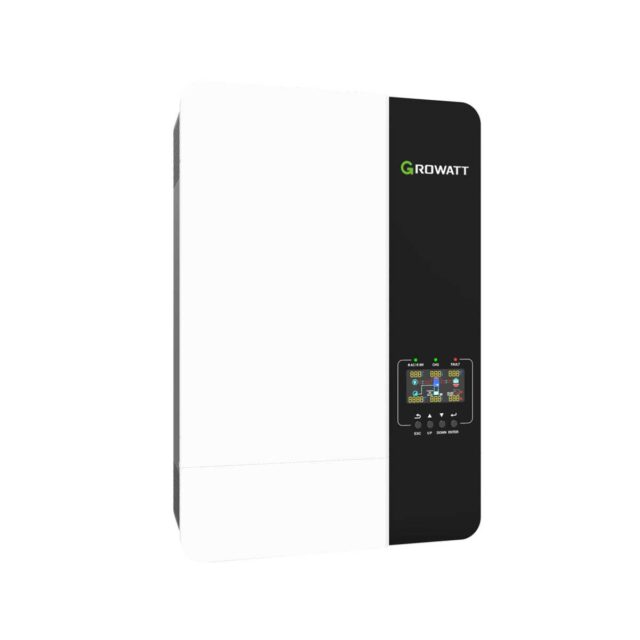 · CEC Approved Growatt All-In-One Off-Grid Inverter, suitable for conditions of no grid or unstable electricity supply.
· All in one unit with a 5kw inverter, 80 amp AC charger, 100 amp solar MPPT charge controller.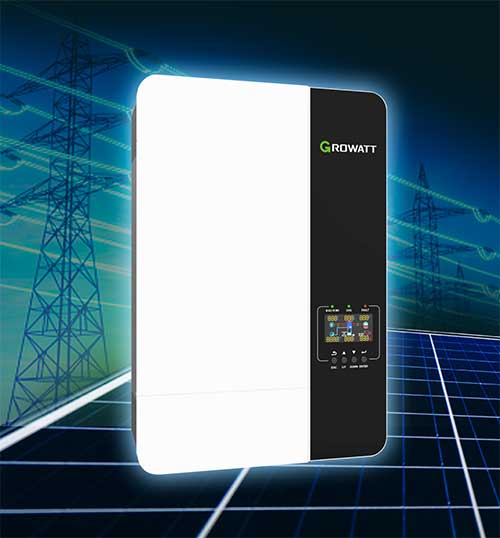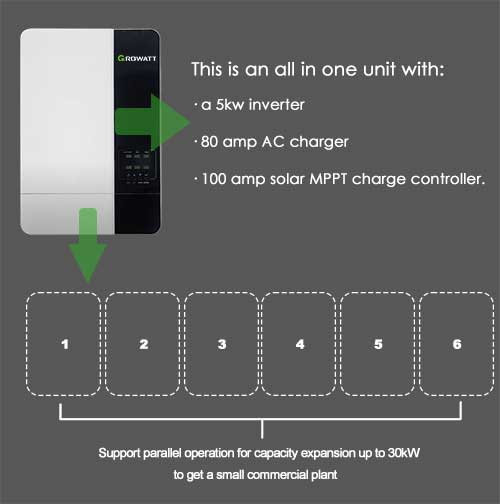 Compatible Battery
It also can compatible with lithium battery: ARK LV Lithium Battery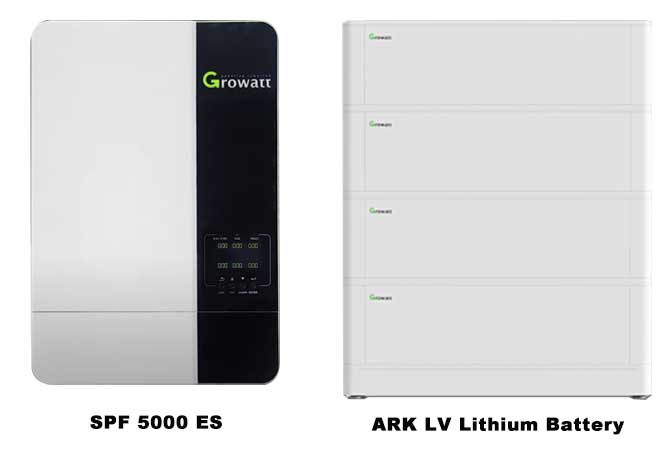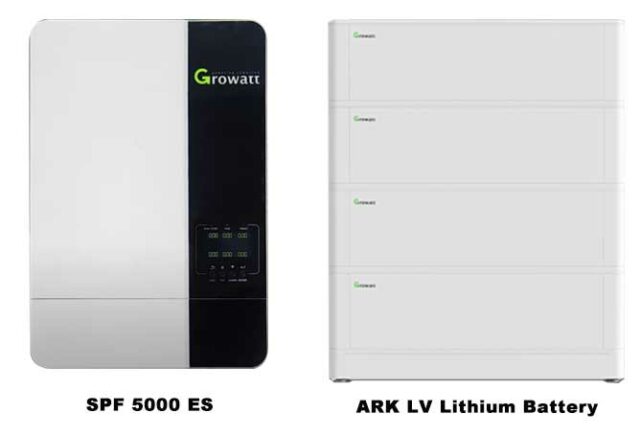 More Features
· Integrated MPPT charge controller
· Equalization charging function
· Work with or without battery PV input voltage up to 450VDC
· Configurable grid or solar input priority
· Optional WIFI/GPRS remote monitoring
· Support parallel operation for capacity expansion up to 30kW
· PV and grid power the load jointly if PV energy is unsufficient
· Flexibly schedule the Inverter charging and discharging time.
DOWNLOADS
Videos
Growatt SPF 3500-5000 ES Off-grid Inverter Installation Introduction