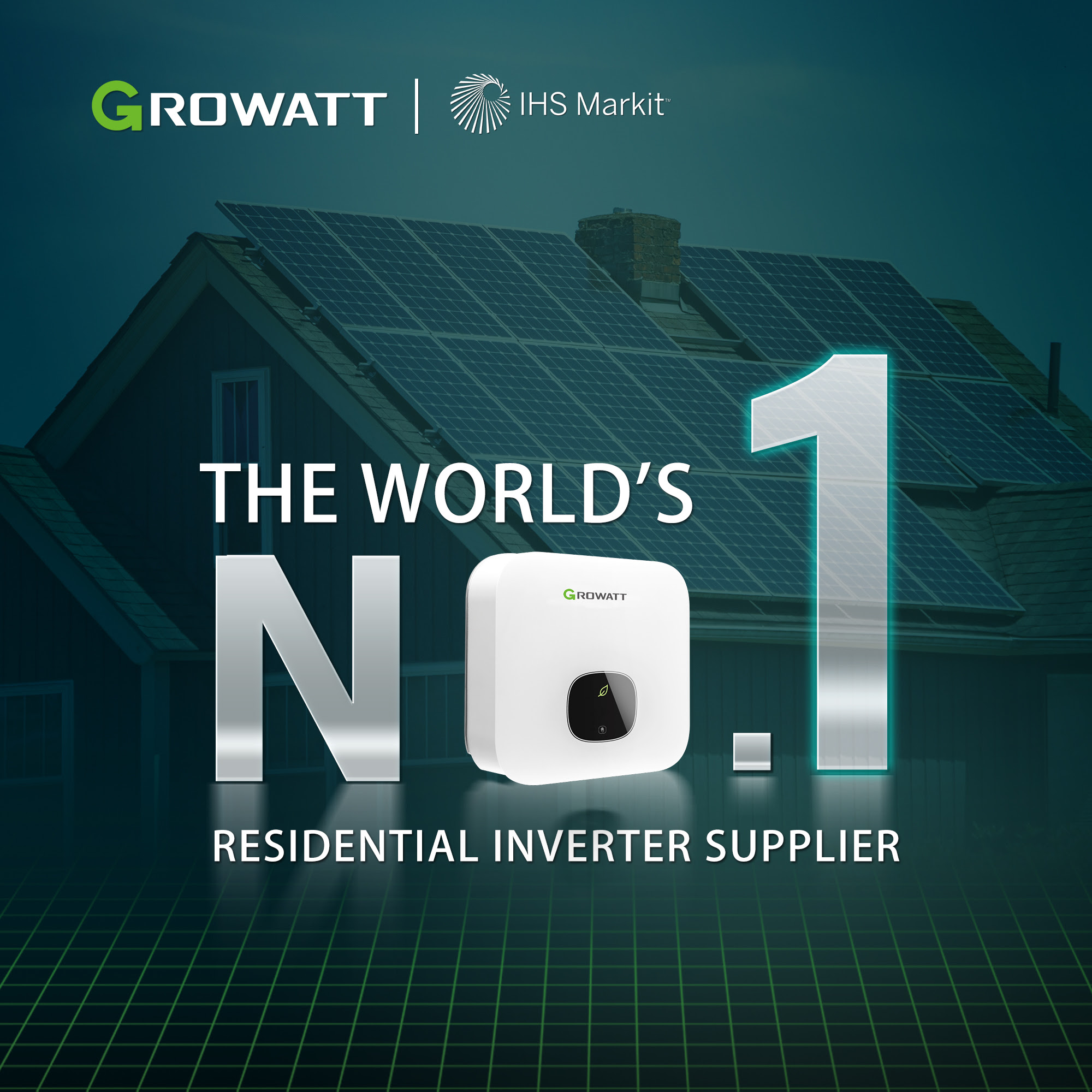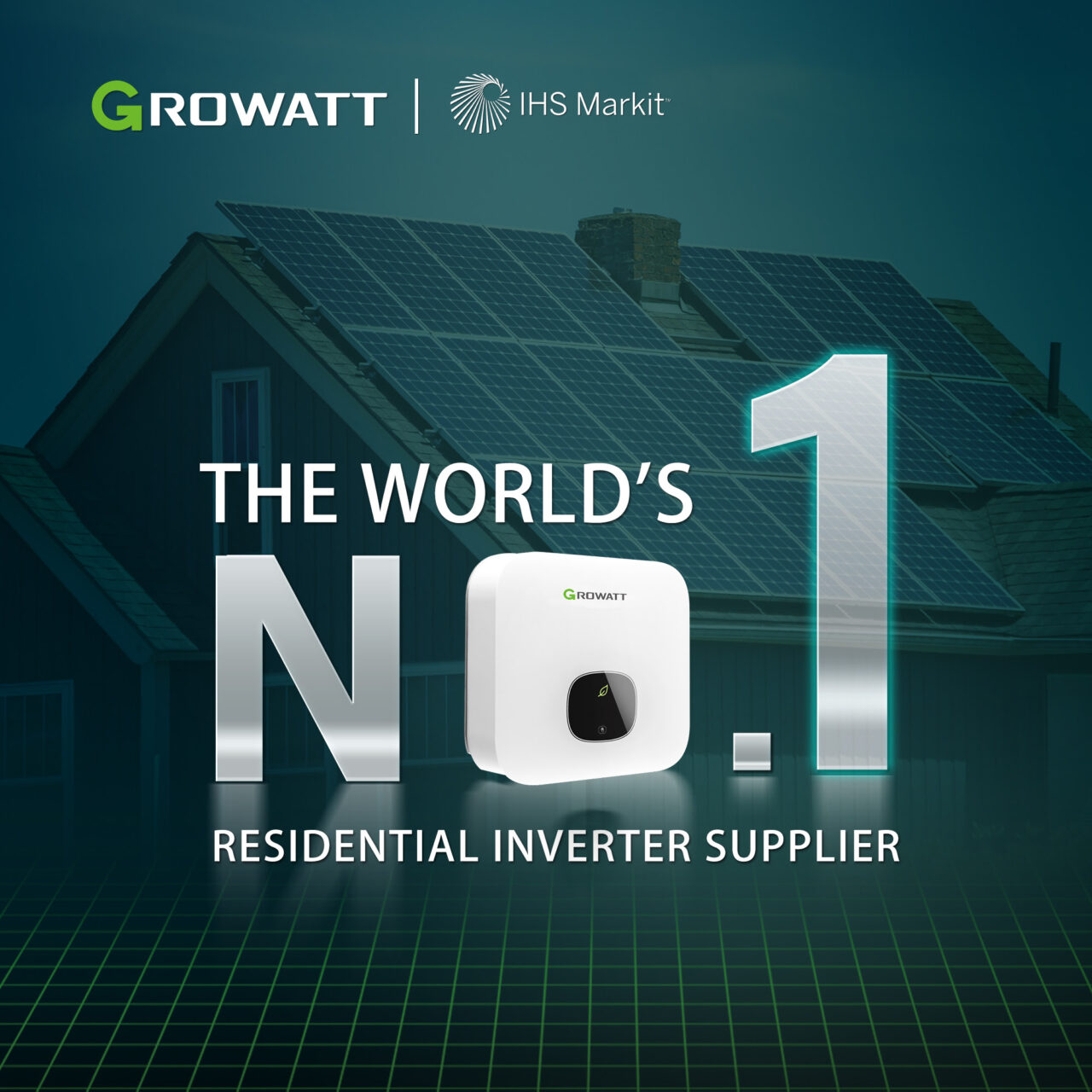 Growatt No.1 Residential Inverter Supplier
Growatt proudly becomes the World's No. 1 Residential inverter supplier in 2020 and continue thriving to be the tops solar in the market. With a strong R&D department invested in constant technological innovation, Growatt is dedicated to providing customers with the best. The CEC approved inverter and battery followed the high industry standard and become a popular solar choice by Australian households. By 2021, Growatt has already shipped over 2.6 million products to more than 100 countries. Growatt's continuous commitment is what you need when you upgrading to solar systems.
As an acclaimed leading wholesale, installation and engineering solar and battery company in Australia, and the official Australian distributor of Growatt products, Go Solar is trusting in the name of Growatt! Numerous satisfying customers sent their positive feedback toward the system and the products. Understand only by investing in beat quality, industry-leading products we can provide the best experience to our customers, Go Solar has you covered with the globally no.1 PV inverter and battery brand — Growatt!
Growatt inverters have become one of the most sought inverters in the solar market today. Known for the high efficiency and excellent performance ratings, Growatt inverters' expertise is trusted and continually proved by the high volume of sales across global.
The Growatt SPH 5000 model is designed to perfectly fit private households. You can enjoy an optimum electricity supply with this hybrid inverter where both DC- and AC-coupling are allowed. It is suitable for the new and existing solar systems! This inverter is also great for use during power outages, see: How hybrid inverter work in blackout?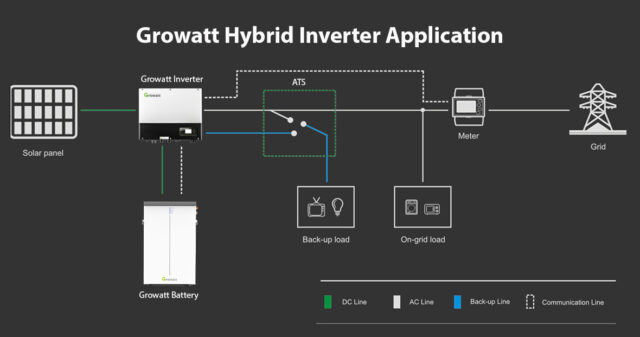 GROWATT BATTERY STORAGE SYSTEMS
The Growatt brand is known for its incredible efficiency and performance across all of its performance, and the Growatt battery is no exception.
Temperature plays a huge role in battery performance. It is the determining factor of the efficiency of the battery. Growatt batteries process an incredible operating temperature range. Performing well in both hot and below-freezing environments, the design is perfect to adapt to the changeable Australian weather. 
Battery safety is also guaranteed with Growatt evolving innovation on products with multiple quality check procedures. All Growatt batteries have a low and stable temperature regulation during charge and discharge. The temperature control ensures safe operation and maximizes your solar system's electricity generation.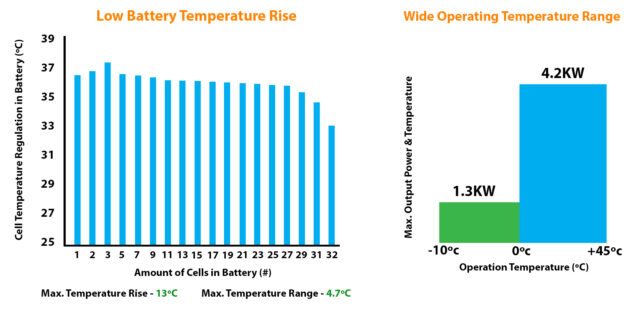 As seen in the above graphs, Growatt batteries have a maximum temperature rise of just 13ºC, making it very safe and efficient and also has a very stable maximum temperature range of just 4.7ºC across all of its cells.