Solar Inverters family and introduction
Solar inverter is an essential component in the solar PV system. What type should I use?
If you're thinking of going solar, you are always attracted by advertising brochures. There are many options from Solar Only to Solar with batteries system. However,  do you really know the difference between them?
Although many articles had explained technical data of different inverters one by one, in my mind, it will be easier to understand if it is introduced from the perspective of inverters usage scenarios. Well, let's begin this topic.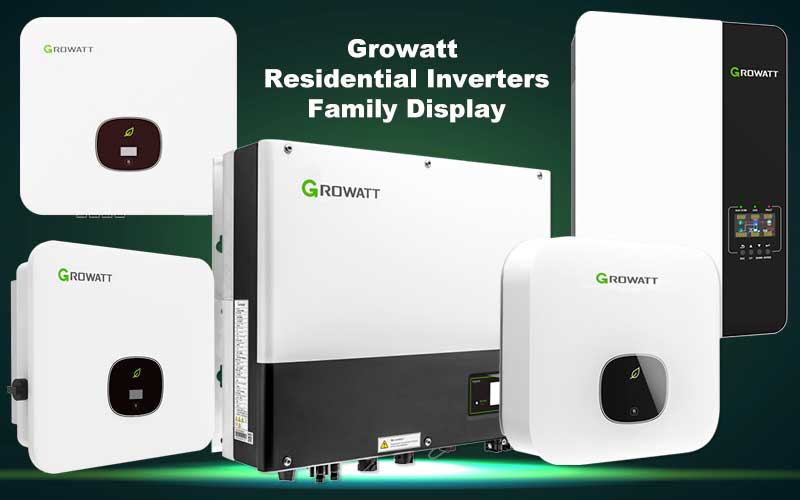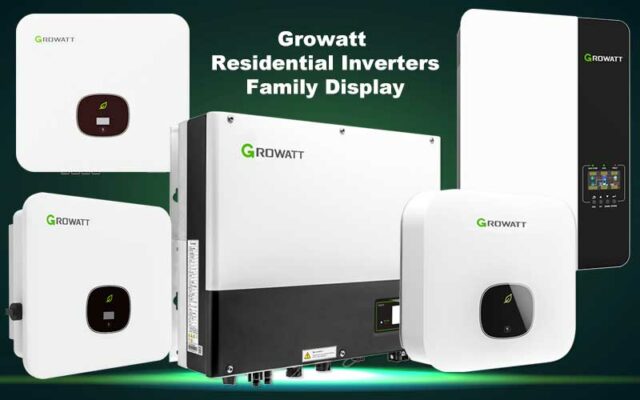 Among the current popular inverters, there are mainly two types of solar only inverters and hybrid inverters due to their very different functionality. As for the concepts of string inverter or battery inverter, it will not be introduced separately since the hybrid inverters already have these functions.
Scene One: Suitable for solar only scenario
5kW Solar Only Inverter
---
Over the past many years, lots of households have installed 6.6kW solar system, which really becomes most popular solar solutions&selection. It is low budget, So, for this type of system, you usually use 5kW solar inverter. A real case as follows: during the sunny days in summer 2021, the value of 6.6kW PV generation was more than 35 kWh, even up to 40kWh, while data fluctuates a lot in winter 2022, especially in rainy and cloudy days, less than 5kWh.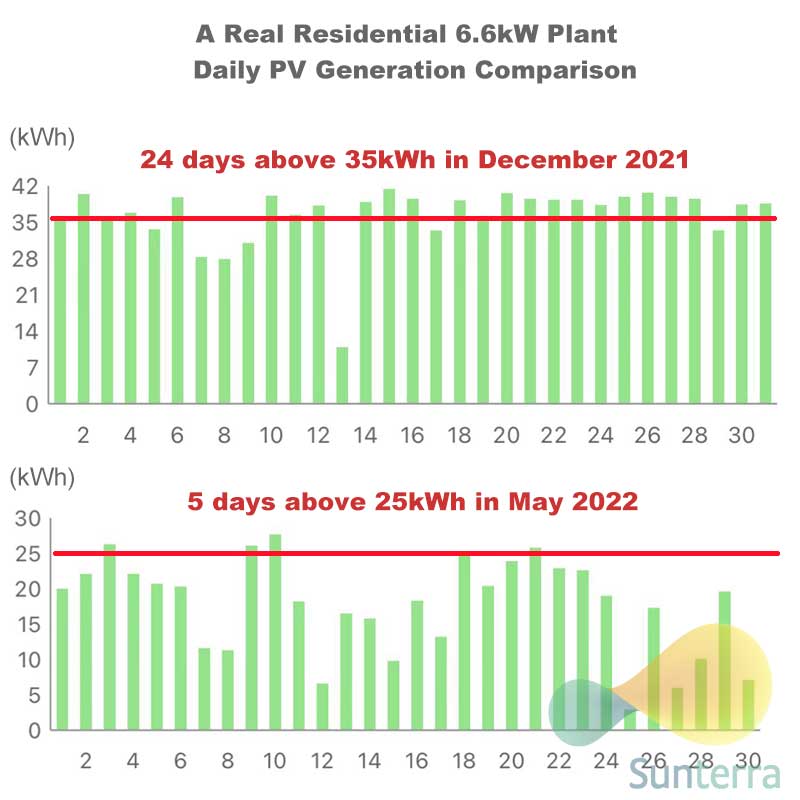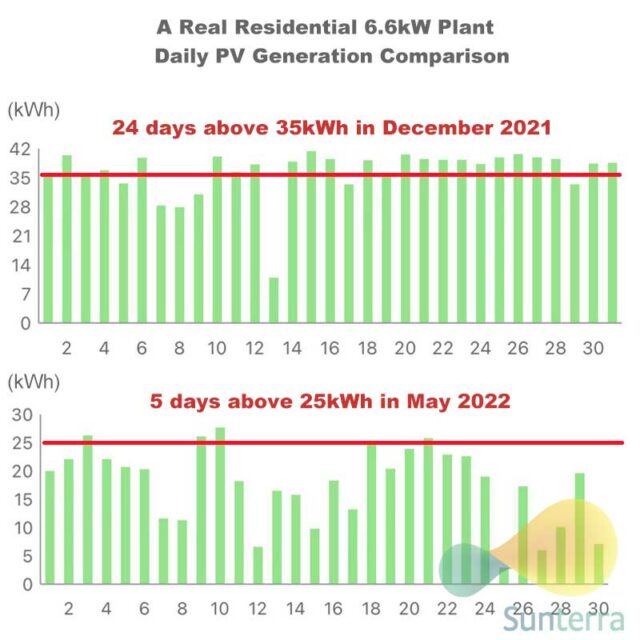 10kW Solar Only Inverter
---
You can also use more panels that generate more PV energy, such as 13.2kW system with 10kW solar inverter.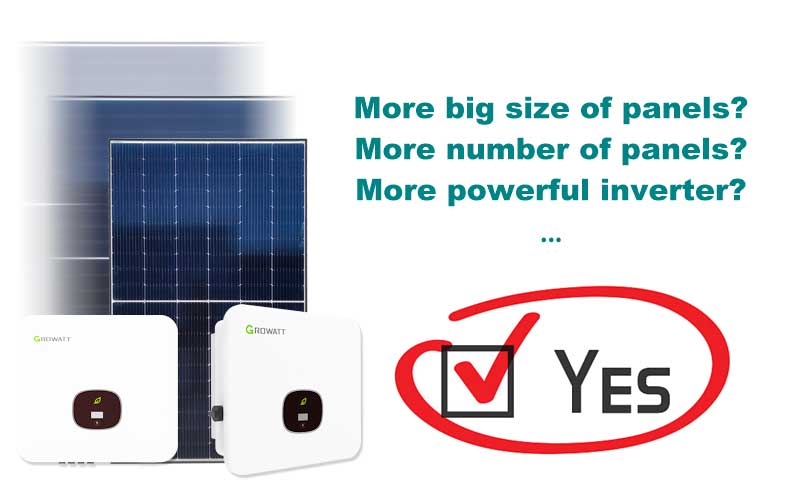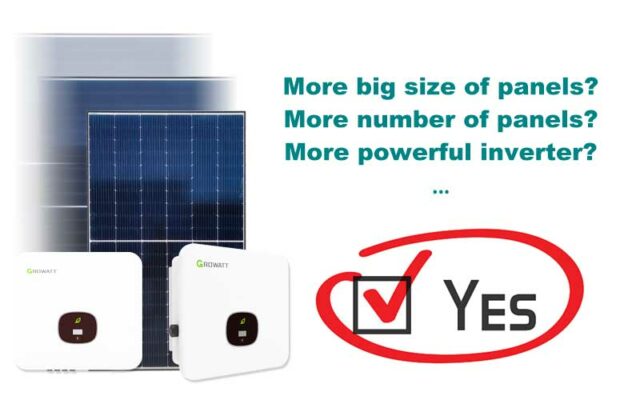 Your first question is coming. 
Is it to use more panels and more powerful inverters the better?  Absolutely yes! But the capacity of a solar system depends on the inverter, not entirely the number of panels, which means that the capacity of the inverter limits how many panels you should install.
How much size of solar system you should use depending on your local DNSP rules. Generally speaking, on the one hand, single-phase households can allow up to 10kW inverters to be installed, allowing maximum 5kWh of export to the grid. On the other hand, for three-phase households, they can set up to 30kW inverters and maximum 15kWh back to the grid.
In Sunterra, we can offer you 2 types of 10kW inverters that is more powerful than 5kW ones: Growatt MIN 10000TL-X single phase inverter (with single phase CT meter) and Growatt MOD 10KTL3-X for three-phase (with three phase smart meter/CT meter). They can both oversize 133% so as to support 13.2kW solar only system, but none of them can be compatible with any batteries.
The second question is how to improve your PV generation efficiency.
This is also an important parts in a good quality solar system. Many variables affect it such as the property position, orientation, rooftop slope, obstructions (e.g. trees). Besides, panel placement is also different (pls check ) . So, make sure that you ask a professional solar sales to help you design the layout , and put them into your installation job sheet. If you are interested in rooftop, you can click how to design solar panels in rooftop.
At this point, you may want to learn about MPPT and String inverter, because they have an impact on number of panels, panels layout, and whether to install some optimisers. A good news that Sunterra usually use 2 MPPTs inverter for you. Of course, the more of these two things, the better.
The downsides of solar only inverter:
(1)Solar only inverters does not work without grid power.
(2)Whether 6.6kW or 13.2kW system, they are only suitable for self-consume, or earn the credits from feed-in tariffs (FiTs) see more Solar Panel & Home Battery Rebate. However, the rates of solar FiTs offered by retailers are becoming lower and lower due to higher wholesale price. Sunterra now creates a perfect way out to help you.
Install Solar & Battery Now To Beat Power Cost Rise!
Scene Two: Suitable for solar with battery scenario
Major manufacturers like Growatt are also carrying out technological innovations, and household batteries have jumped on our daily life.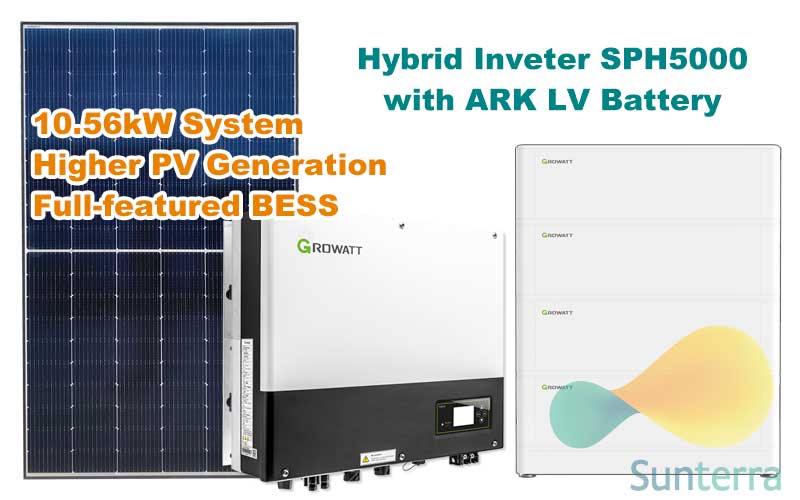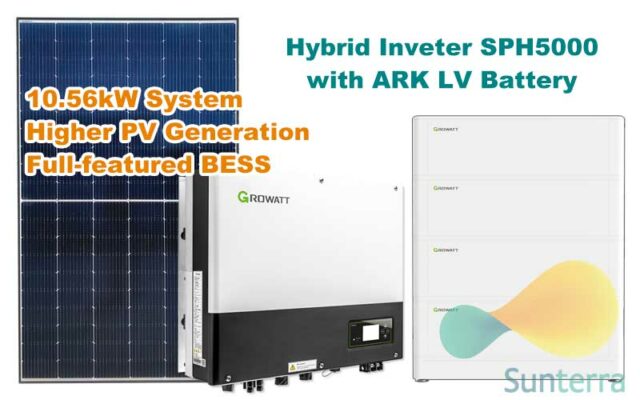 Hybrid Inverter
---
In this section, you will learn about hybrid inverters, or modify your solar only inverter by using AC coupled inverter. Both of them can add battery energy storage system(BESS) for home use.
People usually call hybrid inverter a battery inverter, but it's not very accurate because off-grid inverter such as Growatt SPF 5000 ES is also with battery, which is just used in off grid solar system.
So, the definition of hybrid inverter is not only that it can be compatible with battery, but must also has both grid-connected and off-grid capabilities.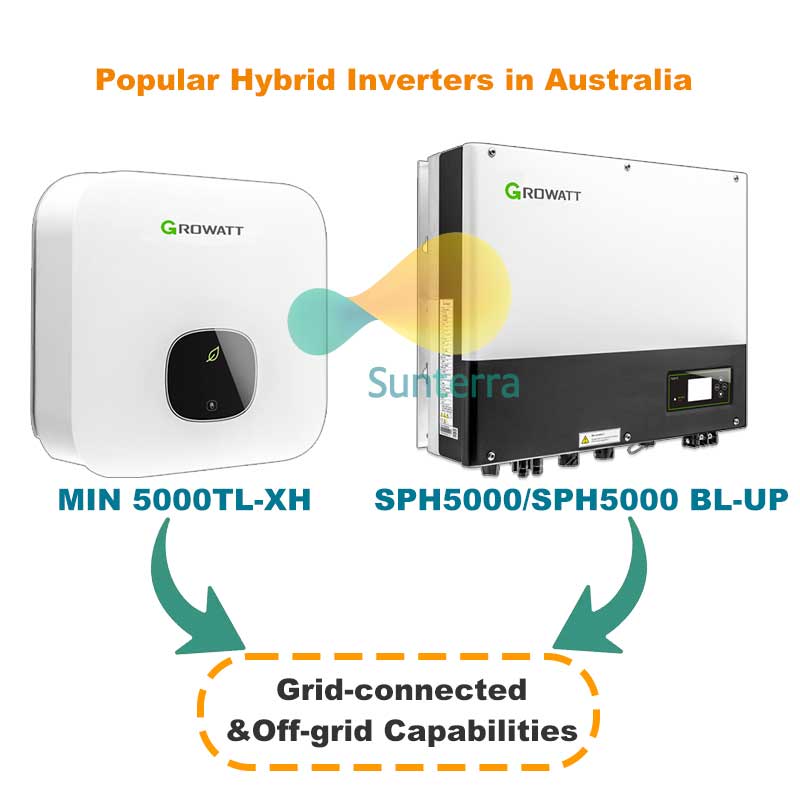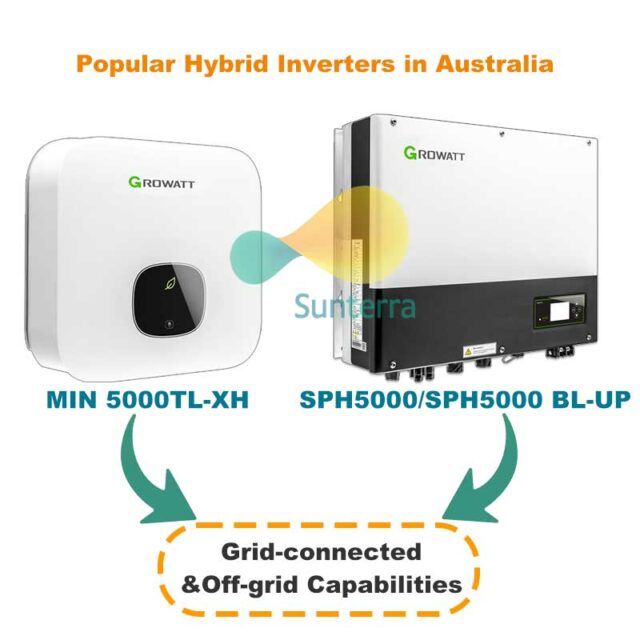 The three above inverters have dual MPPTs and wide PV voltage range. You can use them as solar only or battery-ready, and can even quickly switch to off-grid mode to control battery discharging if you need them working during a blackout, please check How hybrid inverter work in blackout?
Furthermore, hybrid inverter has the mode of charging from through the grid in normal time and discharging during the peak period. So far, this is the full-featured solution.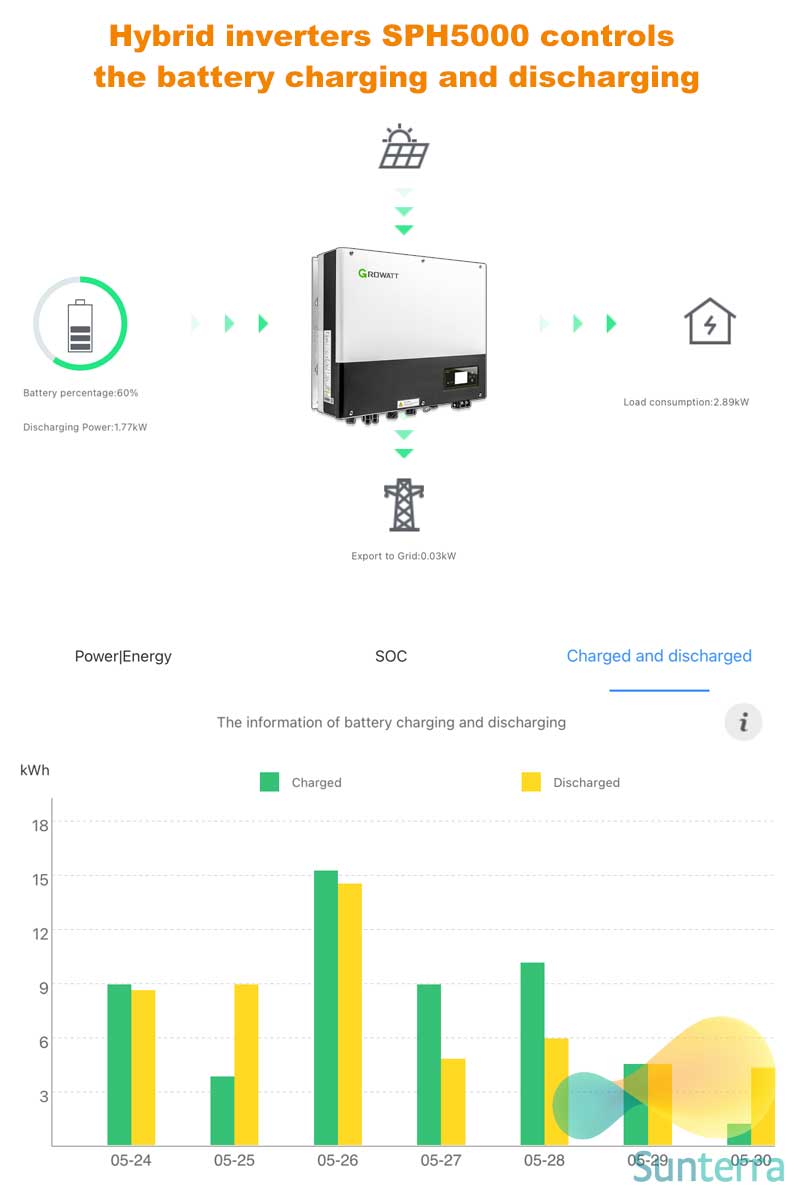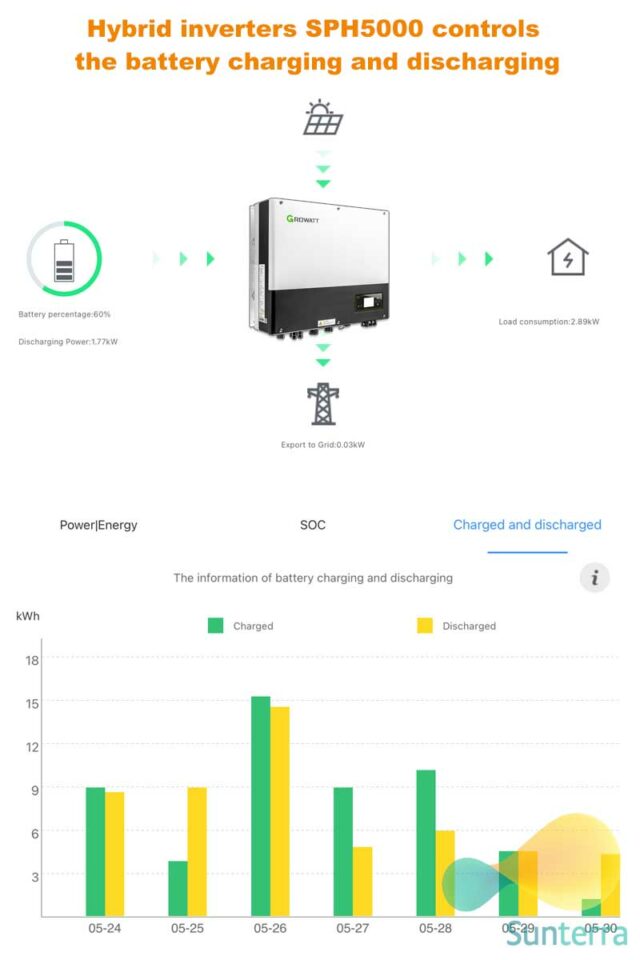 AC Coupled Inverter
---
Next we are talking about AC coupled inverter. It is not hybrid inverter. In fact, it cannot be used alone, often used in conjunction with another solar only inverter. When you use it, you have 2 inverters. So, one of the advantages is the expansion. For example, a 5kW solar only inverter plus a 3kW AC coupled inverter means you have a 8kW inverter, as I said, your system capacity becomes 8kW. Another advantage is compatibility. A good quality AC coupled inverter can be compatible with any installed solar system.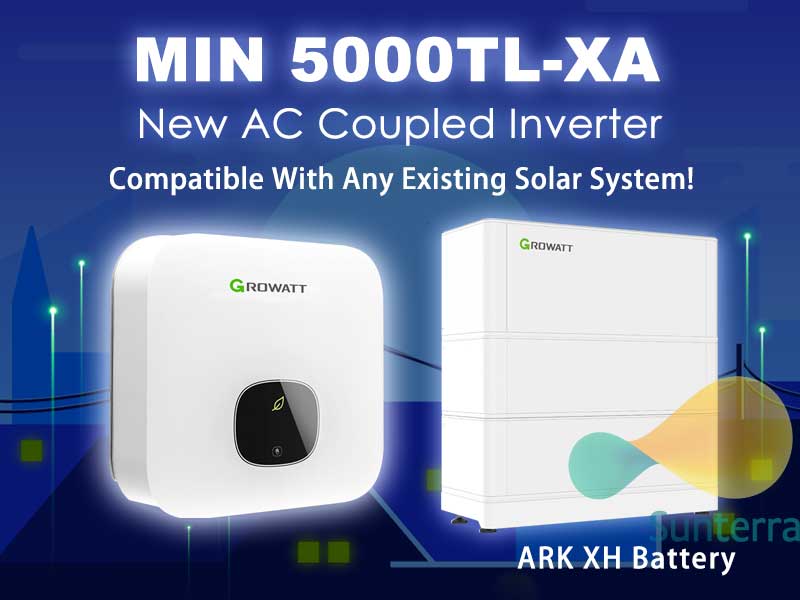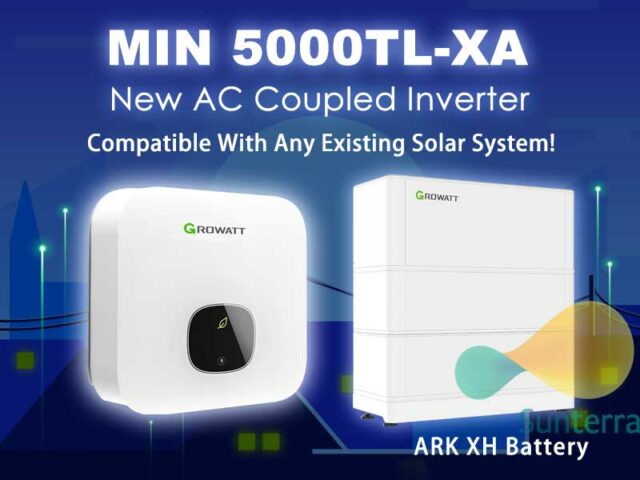 But it's still have difference with Hybrid inverter, because it has not off-grid mode. It can only control the battery to discharge in grid-connected mode, if in off-grid, it can't. More details check AC Coupled & Hybrid Inverter
Off-Grid Inverter
---
The off-grid inverter(also known as a standalone solar inverter) is not hybrid inverter, either. This kind of inverter work with or without battery, and it is very suitable for conditions of no grid or unstable electricity supply. Hybrid inverter must have the blessing of EPS box to wake off-grid mode, but off-grid inverter does not need. For off-grid inverter, power flow to AC input is one-directional, while for hybrid inverter it is bi-directional, which means off-grid inverter is only able to draw power from grid for backup when it becomes necessary.
It's more like setting up a small solar plant by itself. Growatt SPF5000 ES is born for this scenario.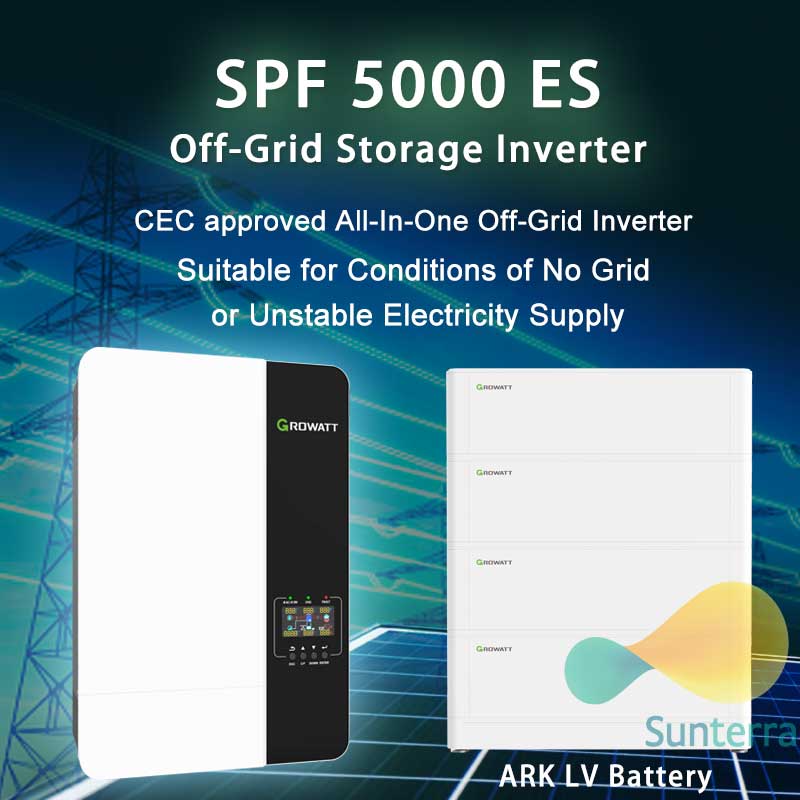 In conclusion, after learning about so many types of inverters, We believe you will choose the one that suits you. Anyway, hybrid inverter as a full-featured inverter has been becoming more and more popular in Australia.